Behavioural Consultations & Ongoing Support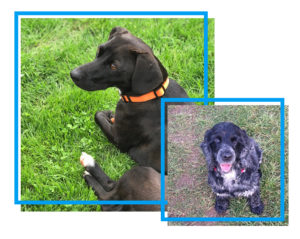 For specific behavioural problems not covered by basic training, such as (but not limited to):

   Separation anxiety

   Aggressive behaviours

   Resource guarding

   Reactiveness

   Fears
Free 15 minute phone discovery session, during which we discuss your dog and their needs and how I can help you.
The Consultation
The process starts with you completing a detailed questionnaire in relation to your dog. You may be requested to provide further information from your vet if needed. The initial consultation is 1.5 hr and it is aimed to establish the type of support your dog needs, to agree on the recommended therapy plan and to set some immediate management and control strategies. The initial consultation is followed by a detailed report, including immediate action points for the owner, as well as long term behavioural plan.
Price: £90 for the initial consultation
From my experience working with dogs with more complex issues on "one-off session" basis rarely helps, therefore my training plans are designed as longer-term support. My packages are based on a minimum of 2 months of high level support. Your dog' specific requirements in terms of the length of support will be discussed during the initial consultation.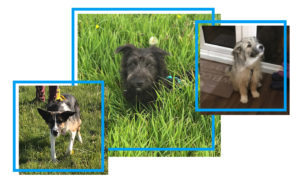 Premium B package
1-2-1 coaching
2 sessions per month
60 minutes per session
Weekly catch-ups by email/telephone
Ongoing support via email/telephone
Minimum 2 months sign up
Price: £120 per month
Advanced B package
1-2-1 coaching
4 sessions per month
60 minutes per session
Weekly catch-ups by email/telephone
Ongoing support via email/telephone
Minimum 2 months sign up
Price: £200 per month
Please book your free discovery call here: info@tmbdogtraining.co.uk