Behavioural Consultations & Ongoing Support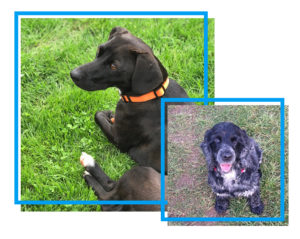 For more complex / specific behavioural problems such as (but not limited to):

   Separation anxiety

   Aggressive behaviours

   Resource guarding

   Reactivity

   Nervousness & fears 
As an owner of rescue dogs "with issues" and long term rescue dogs fosterer, including some very problematic ones, I know that behaviour takes time to change. And I also know how important it is to have the right support when dealing with these issues, because, let's be honest, it can be incredibly stressful for both you and your dog. That's why I provide long term, ongoing support, not only by way of regular 1-2-1 sessions, but also with follow up emails, regular progress calls, learning materials, etc. Because I've been where you are, I know that getting the right help is crucial, because the right dog professional can make a big difference in yours and your dog's world. 
The Consultation
The consultation is usually 1-2 hours long and requires completion of a very detailed questionnaire in relation to your dog and their history, regardless of the type of behavioural issue and it's severity. In some cases vet's involvement may be necessary as well, and / or vet's referral.
The initial consultation is aimed to establish the type of support your dog needs, to agree on the recommended therapy plan and to set some immediate management and control strategies, if found necessary. A detailed follow up report is sent shortly after, which details any observed issues, recommended behaviour modification plan, any short and long terms control & management to ensure everyone involved, including the dog, is safe.
During the consultation we will also discuss the options in terms of ongoing support thereafter.
Price: £120*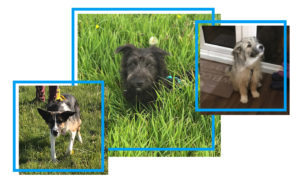 Enquiries / consultation booking: info@tmbdogtraining.co.uk
*Prices effective from 1 July 2021.